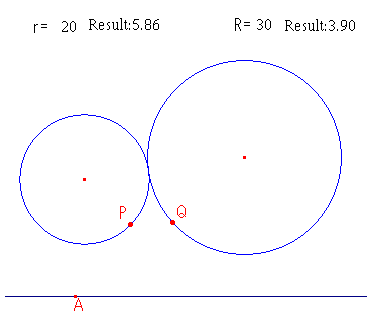 There are tweo circles. One circle contacts the another circle. The radius of one circle is "r". The radius of the another circle is "R".
Point P and Q meet sometime when the circles are rolling.
How long it takes the next meeting from the first meeting.


E-mail me

@You can also move point A on CABRI.