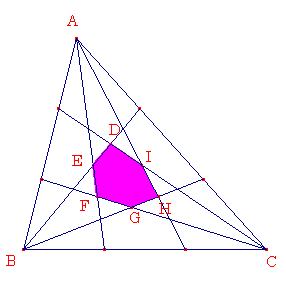 There is Triangle ABC. AB,BC and CA are trisected. There is Hexagon DEFGHI in Triangle ABC.

What the geometric quality is there between the area of Triangle ABC and the area of Hexagon DEFGHI ?


E-mail me

Ā@You can also move point A,B,C on CABRI.



Download CABRIáU data (d74) from here.